Our patient Jermaine loves Jerk Chicken. He also needed his wisdom teeth removed along with a root canal. He was super scared and wanted IV sedation. He came to the right place – we love jerk chicken too – and we do IV sedation all the time!
Jermaine has his own mix of jerk seasoning. We learned that during his sedation.
Want to see what else we learned?
You can also go to YouTube to see the video or go to our amazing YouTube channel.
We learned that Jermaine handled the sedation and surgery very well. He talks about it the next day in his own footage he shot himself. He donated it for us to use in this video. Aside from having no pain from the root canals and extractions, he remembers nothing of the procedure. But that's the point of IV sedation.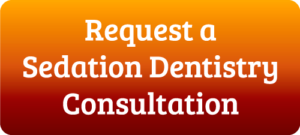 Do you like jerk chicken? Do you use a dry and wet rub? Do you want to be sedated for wisdom teeth, a root canal, or another dental procedure? If yes, you've come to the right place. Dr. Nick Calcaterra completes well over 100 sedation cases per year and is considered by many to be Connecticut's most experienced sedation dentist. If you're interested, call us at (203) 799 – 2929 or visit this page to request an appointment.