Nicholas Calcaterra DDS, MaCSD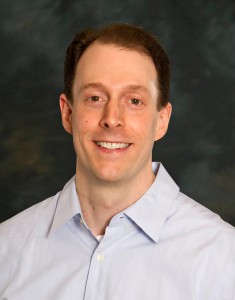 Dr. Nicholas Calcaterra has been serving the greater Orange, CT community since 2013. Families are drawn to Dr. Calcaterra due to his caring nature and commitment to providing quality dental treatment in a convenient, family-friendly setting.
Dr. Nick graduated number one in his class from the University at Buffalo (SUNY) School of Dental Medicine, receiving his D.D.S. degree Summa Cum Laude in 2009.  Dr. Calcaterra then furthered his training by completing the residency program in General Dentistry at Saint Francis Hospital in Hartford, CT. Prior to attending dental school, Dr. Calcaterra received his B.S. in Geological Sciences from Tufts University.
As a general dentist, Dr. Nick is highly skilled in all areas of dentistry, treating children and adults.  In addition to providing family dental care, he also focuses on the field of IV sedation dentistry, and is widely regarded as Connecticut's most accomplished sedation dentist. He is currently the only general dentist in Connecticut who has achieved Master Status through the American Dental Society of Anesthesiology. This is the highest level a general dentist can achieve in anesthesiology and can only be obtained after passing rigorous board exams. He has a current license to administer Intravenous Sedation in his office, a license that only four other Connecticut general dentists have been granted. He receives referrals from all over New England and New York to treat patients under IV sedation.

In addition to being Connecticut's most accomplished sedation dentist, Dr. Calcaterra is proud to be the Team Dentist for the Bridgeport Islanders hockey team – the AHL affiliate of the New York Islanders. He is responsible for maintaining the oral health of the players and coaching staff and works directly with the trainers and other team physicians. Dr. Nick regularly attends many home games and can frequently be found in the arena enjoying the game but also being ready to assist with any dental emergency that may arise.
Dr. Calcaterra grew up in Newton, Massachusetts and has always called New England home.  He has a strong connection to New Haven County having spent many summers at his grandmother's home in this area. When not actively seeing patients, Dr. Nick can be found spending time with his wife Dr. Carla Calcaterra, daughter Alessia, and son Eric in their home in Orange. Both of their kids are students in the Orange school system.
Dr. Calcaterra is a strong believer in the use of the internet to communicate to patients. In addition to building this website, he also developed the award-winning website devoted to his grandfather Dr. Eric Berne, the world famous psychiatrist and author of the bestseller Games People Play.
---
Carla Calcaterra DDS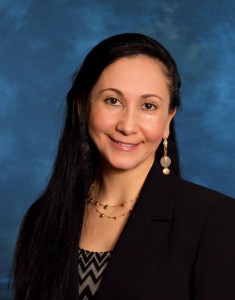 Dr. Carla Calcaterra is a 2009 Cum Laude graduate of the University at Buffalo (SUNY) School of Dental Medicine, completing the program in the top third of her class.  She excelled in all areas and was especially proficient in Pediatric Dentistry.  She then went on to complete the residency in General Dentistry at Saint Francis Hospital in Hartford, CT.  Upon completion of her advanced training at Saint Francis, she worked as a general dentist for several years in private practice in Hartford County, treating both adults and children.
Prior to attending dental school, Dr. Carla Calcaterra was a pianist and music teacher in the Boston area.  She received her B.A. in piano performance from the University of Miami, underwent Masters Level training at Boston University, and routinely performed in her native country of Peru. As a piano teacher, she taught children of all ages and was a highly sought after instructor in the Boston area.  Her ability to teach children how to play Chopin's Waltz in A Minor or Bach's Preludes and Fugues has given her the skills to be able to connect with nearly any child and motivate them to better dental health!
Dr. Carla Calcaterra was born in Lima, Peru but came to the United States permanently at age 12. She is fluent in English and Spanish and enjoys seeing patients who speak either language.  In addition to treating pediatric dental patients, she is well experienced in all aspects of general dentistry.  She is a member of the American Dental Association, Connecticut State Dental Association, and the Academy of General Dentistry.
---
Dr. David Becker founded this office in the mid 1970s. He retired in 2013 and relocated to Florida. See this page for more details.