A dental emergency always seems to occur at the worst possible time. Whether it is a lost filling or a toothache that kept you awake, our dentists are available to help in our Orange, CT office. Unlike many other general dental practices who will just see you and then refer your emergency, we can help! We perform root canals on nearly all teeth and can extract almost any tooth, including wisdom teeth!   The reasons we are able to help you with your dental emergency include:
Common Dental Emergencies
There are many types of urgent dental situations. Some are infections which demand immediate attention while others can be postponed for a couple of days. You may always call us and we can attempt to triage and guide you on the urgency. Below is a list of common emergencies. Remember, we can accommodate nearly any type of dental situation!
Dental Abscess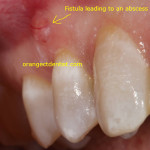 A dental abscess is the sign of a serious infection and is a real dental emergency.  It is often seen as a bump or swelling of the gum tissue. It is often accompanied by swelling, redness, and pain.  It indicates the accumulation of pus and bacteria and needs immediate attention.  Call us right away as we may need to prescribe you antibiotics, perform a root canal, or extract the tooth.  See our page on dental abscesses for photos and more information.
---
Lost or Broken Filling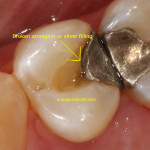 Occasionally, a filling may break or it may come out.  There are temporary filling materials that can be purchased at the pharmacy that can provide relief from temperature changes as well as to protect the tooth. If you start to experience spontaneous pain on the tooth, that may indicate the need for more than just a replacement filling.  However, in many cases, a new filling will only need to placed. Call us to arrange a time for us to evaluate your tooth.
---
Dislodged Crown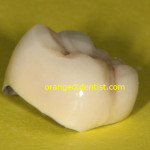 Sometimes, a dental crown will dislodge or come off.  If this occurs, you should make an appointment to see us to protect the tooth and to prevent shifting. In the interim, to get the crown back on the tooth, there are temporary cements you can purchase at the drug store. You can also use some toothpaste which can help.  Do not use Krazy Glue or similar products.
---
Avulsed Tooth
An avulsed tooth is a tooth that has been knocked out of its socket.  In this case, place the tooth in milk, your own saliva, or as last resort you may use water.  Or if you are at a sporting event or school, they may have Save a Tooth available which is the best solution.  Call us immediately over this emergency as the quicker we are able to see you the more likely we can successfully put the tooth back.
Toothache
 A toothache is a condition in which a tooth has either spontaneous pain and/or lingering pain. You are frequently unable to eat with that tooth and the tooth is often very sensitive to hot, cold, or both. For this type of dental emergency you should call us to be seen as soon as possible.
Whatever your dental emergency, we have the team to see you and address your concern. We often see emergencies from towns such as West Haven, New Haven, and Milford, CT. Call us at (203) 799-2929 or click here to make an appointment.