In early February, Dr. Nick Calcaterra and his two assistants attended the American Dental Society of Anesthesiology (ADSA) conference in Las Vegas, Nevada. This dental anesthesia conference was designed for dentists focusing on IV sedation and general anesthesia in the dental office setting.
The conference was held at the ARIA resort and casino, located just off the strip. In addition to participating in the conference, the team also enjoyed the excitement of Las Vegas. We are pleased to report that gambling losses were limited to less than $100 total!
Highlights from the ADSA Conference
Dr. Nick Calcaterra attended classes related to IV moderate sedation. Key areas included:
A survey of newer medications being used in dental IV sedation – specifically dexmedetomidine – in addition to midazolam and fentanyl.
A hands-on demonstration of a tablet/mobile app designed to assist anesthesia providers.
A review of newer medications taken by our aging population – such as anti-coagulants – and how to safely sedate patients on those medications.
And many other topics…
Cyndi and Amanda – our two rockstar Dental Assistants – attended training – along with other anesthesia assistants from across the country. Highlights from their training included:
How medical marijuana use affects dental sedation and anesthesia.
A review of the same tablet/mobile app that Dr. Nick uses.
Any many other topics…
Why ADSA (American Dental Society of Anesthesiology)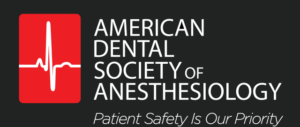 As one of Connecticut's busiest sedation dentistry offices – completing well over 100 cases per year – we have an obligation to stay up to date on the latest developments and techniques in dental anesthesia. ADSA is the premier not-for-profit society dedicated to sedation and anesthesia in dentistry.
Dr. Nick Calcaterra is a Master of the College of Sedation in Dentistry in ADSA – which is the highest level a general dentist can achieve. This prestigious certification is held by only a couple of hundred dentists across the U.S. – and he is currently the only dentist in the entire state of Connecticut in private practice to have achieved this honor.
As an office committed to providing safe and effective IV and oral sedation services for dental patients across New England, we stay up to date on all the latest research and techniques recommended by ADSA. We know of no other general dental office in Connecticut with this level of commitment to safe and effective sedation.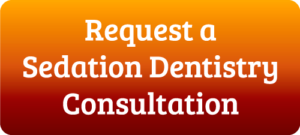 Are you interested in IV sedation? Want to learn more? Schedule a consult so you can learn why we are Connecticut's premier sedation dentistry office for nearly all of your dental needs. Visit this page to request an appointment or call us at (203) 799 – 2929.