What kind of dentist can put you to sleep? As one of Connecticut's busiest Sedation Dentistry offices, we get this question a lot. So, we'll address it first with a quick answer:
Any dentist holding a valid sedation and/or anesthesia license can provide sedation or sleep dentistry.
You may roll your eyes as you read this. But the statement is factually correct – and very relevant. A dentist cannot do twilight sedation or general anesthesia without a special license. And this is an answer we give out when we get phone calls regarding IV sedation and "being put to sleep" in our office.
Types of Dentists Who Can Provide Sedation Dentistry
In Connecticut, there are three types of dentists who can "put you to sleep" or do "twilight sedation."
Dental Anesthesiologists – these are specialized dentists who completed a residency in anesthesia. They are highly qualified to put kids and adults to sleep. They provide the anesthesia only – they do NOT do the dentistry. As a result, they always have to work with another dentist who renders the treatment.
Oral Surgeons – these are dentists who completed a 4 to 6 year surgery residency that includes training in anesthesia. They are highly qualified to provide anesthesia to adults and some kids. However, they only provide sedation for surgical procedures such as dental implants or teeth extractions – so if you want to be sedated for a crown or root canal – an oral surgeon cannot do it.
General Dentists or Periodontists with a Sedation License – these are dentists who completed extra training in anesthesia and then pass an exam to provide sedation. In the cases of general dentists, they are able to do most dental procedures with a patient under sedation. Dr. Nick Calcaterra falls into this category.
The common element among the practitioners above is that they all have licenses granted through the state of Connecticut allowing them to provide sedation or put patients to sleep.
So Not All Dentists Can Put You to Sleep?
Correct! In fact, very few dentists in Connecticut have the training and license to sedate you.
If you are going to be sedated by an oral surgeon or dental anesthesiologist – then you can relax – you'll be in good hands.
If another type of dentist offers or advertises sedation, you should make sure he/she has the proper training and license.
Unfortunately, there are some dentists within the state of Connecticut who offer "sedation" or "sleep dentistry" but who do not possess the license to do so. We strongly suggest you avoid going to those offices. We only recommend you be sedated by an oral surgeon, an anesthesiologist, or other dental provider with a license to do so. Dr. Nick Calcaterra is fully licensed in the State of Connecticut and is a Master in the College of Sedation – the highest level that can be achieved for a general dentist.
To learn more about what it takes to earn a sedation or anesthesia license, you can go to our page here.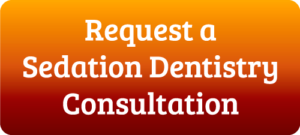 Want to learn more about IV sedation with one of Connecticut's premier sedation dentistry offices? An office that routinely completes over 100 cases per year? If yes, call us at (203) 799 – 2929 or visit this page to request an appointment with Dr. Nick Calcaterra.